ABOUT THE YUZ MUSEUM SHANGHAI
Yuz Museum Shanghai, officially opened in May of 2014, is a contemporary art museum founded by Mr. Budi Tek, a Chinese-Indonesian entrepreneur, philanthropist and collector. Yuz Museum is committed to drawing the world's attention to Shanghai, advancing the development of contemporary Chinese art, actively engaging in the field of art education, and promoting cultural dialogues between East and West. As a non-profit institution, the museum aims to serve as a leader in exhibiting contemporary Chinese art and to build a preeminent reputation for contemporary art in China.
Since its opening in 2014, the Yuz Museum has been the home of many internationally acclaimed exhibitions such as the world's largest Giacometti Retrospective, the Rain Room, the Asia premieres of Andy Warhol's Shadow, KAWS's first institutional exhibition in mainland China Where the End Starts, Charlie Chaplin: A Vision, etc.
ABOUT THE FOUNDER
Mr. Budi Tek is a Chinese-Indonesian entrepreneur, art philanthropist and collector.
Mr. Budi Tek started his art collection about ten years ago when he discovered art's ability to take him to new, unknown worlds. Thus he began his journey into the world of art, and he has been a serious collector ever since. He began with Chinese contemporary paintings, especially those created between the early 1980s and late 1990s. He has built up a considerable collection of Chinese contemporary art, and is always willing to exhibit and lend his works to other accredited art institutions in order to raise the profile and understanding of Chinese contemporary art worldwide. Mr. Budi Tek has also been invited to join the Tate's Asia-Pacific Acquisitions Committee to heighten international awareness of Asia-Pacific arts.As a leading collector in Asia, Mr. Budi Tek has steadily expanded the scope of his interests beyond Asian Art to include Western Art as well. He has recently added artworks by representative Western contemporary artists such as Maurizio Cattelan, Fred Sandback and Adel Abdessemed to his collection.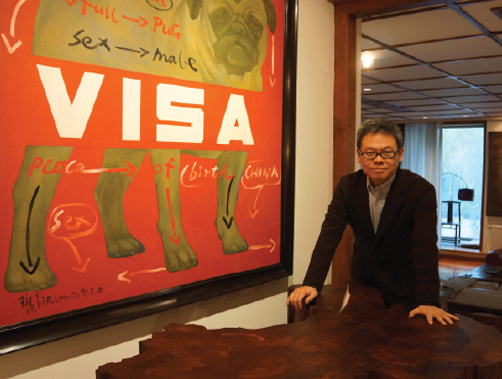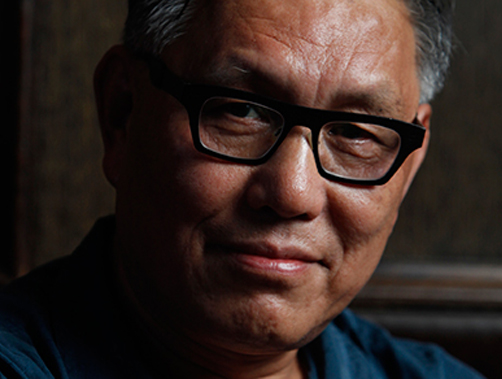 ABOUT THE CURATOR
Wu Hung is the founder and director of the Center for the Art of East Asia at the University of Chicago, the Consulting Curator at the Smart Museum,
and the Harrie A. Vanderstappen Distinguished Service Professor in Chinese Art History at the Department of Art History and the Department of East
Asian Languages and Civilizations at that university. He is also an elected member of the American Academy of Art and Science. Currently, Wu Hung is
also chair of the Academic Committee of OCT Contemporary Art Center (China), chair of the Academic Committee of Yuz Museum and member of
Guggenheim Museum Asian Art Council.

ABOUT YUZ FOUNDATION
Our Underlying Principles
Collect contemporary, promote the art museum movement, take an active
role in social welfare.
Our Motto
Art is lasting, art is patient, art is a gift. It is a gift of faith, hope and love to the
artistic life.
Our Mission
The Yuz Foundation is a non-profit organization established in 2007 to promote
contemporary art and artists, and contribute to various art initiatives.
The founder, Mr. Budi Tek, hopes to provide a platform for the communication
and promotion of Asian and Western Contemporary art and artists.
The Yuz Foundation offers exhibition opportunities to international artists via the Yuz Museum, Jakarta, in Indonesia, and a platform for continuous dialogue for the promotion of contemporary arts via Bali Conversation, an annual academic discussion program about contemporary art held in Bali. It has also sponsored such publications as MoMA's Contemporary Chinese Art: Primary Documents and loaned many artworks to accredited art institutions for exhibitions such as the Big Brother – Artists & Tyrants exhibition in Dinard, France. Furthermore, it supported the CIMAM (International Committee for Museums and Collections of Modern Art) conference in 2010 in Shanghai.
The Yuz Foundation will continue working to develop compelling and consistent ways of realizing the founder's desire—to enhance public appreciation for contemporary art and to promote contemporary art and artists.