Donna Huanca: Cell Echo

Yuz Museum, West Bund Shanghai
March 24th – June 3rd, 2018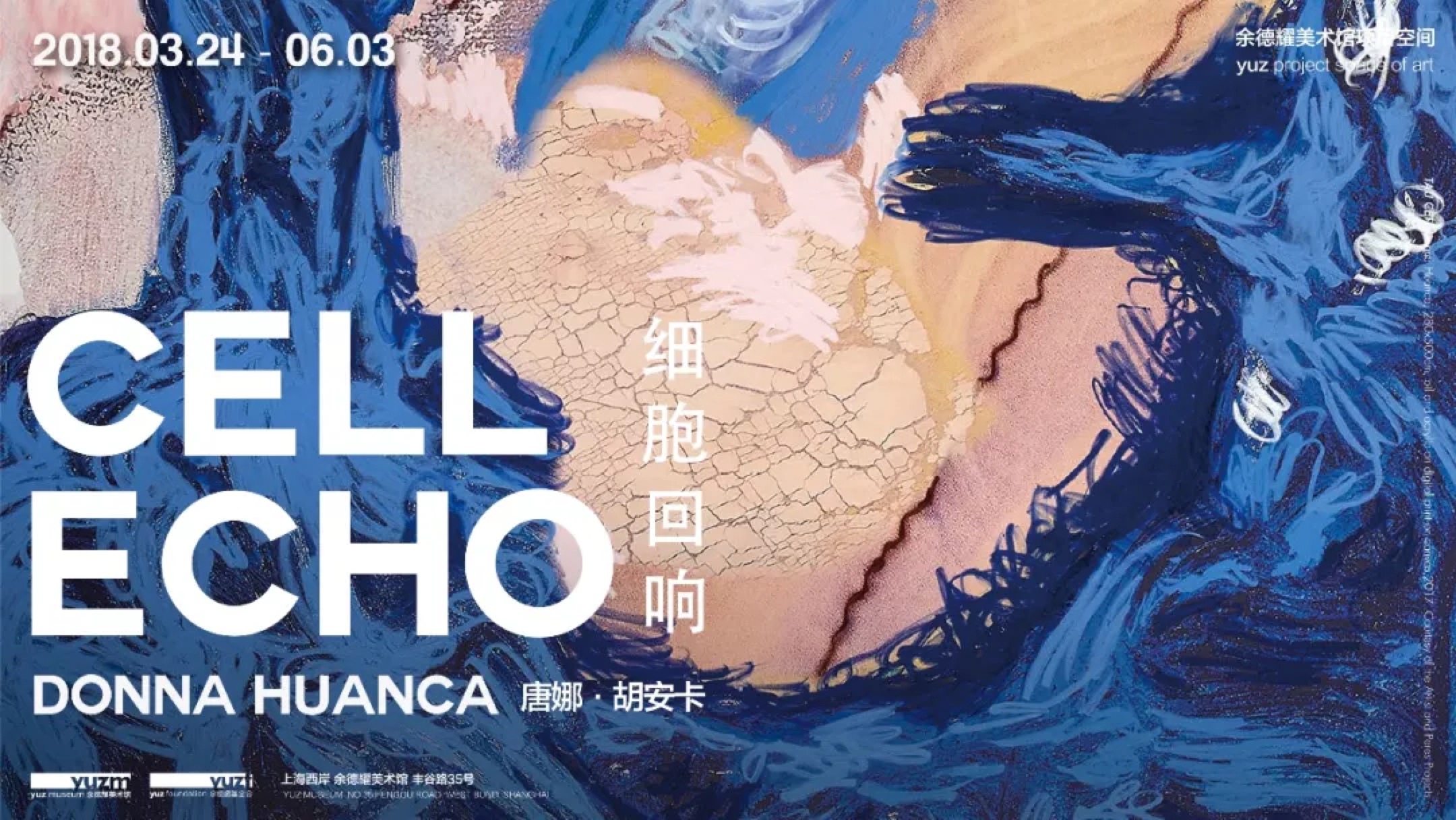 Yuz Museum is pleased to present Donna Huanca's first solo exhibition in mainland China, "Cell Echo," from March 24th to June 3rd, 2018 at Yuz Project Space of Art. Working with live performance, painting, sculpture and textiles, the Berlin-based, Bolivian American artist will extend her visual language through a new series of works including paintings, sculpture, video and performance, building a terrain which echoes itself.
Skin, body, its presence and absence in space lays at the core of Huanca's works. Materials such as turmeric, sand, and clay, which derive from the earth, also used in healing, play an important role in her practice. The skin paintings, fragments of paint, or skin-like materials on the sculptures maintain a self-sustaining cycle. As the artist pointed out, "It's a continuous whirl like a snake eating its own tail."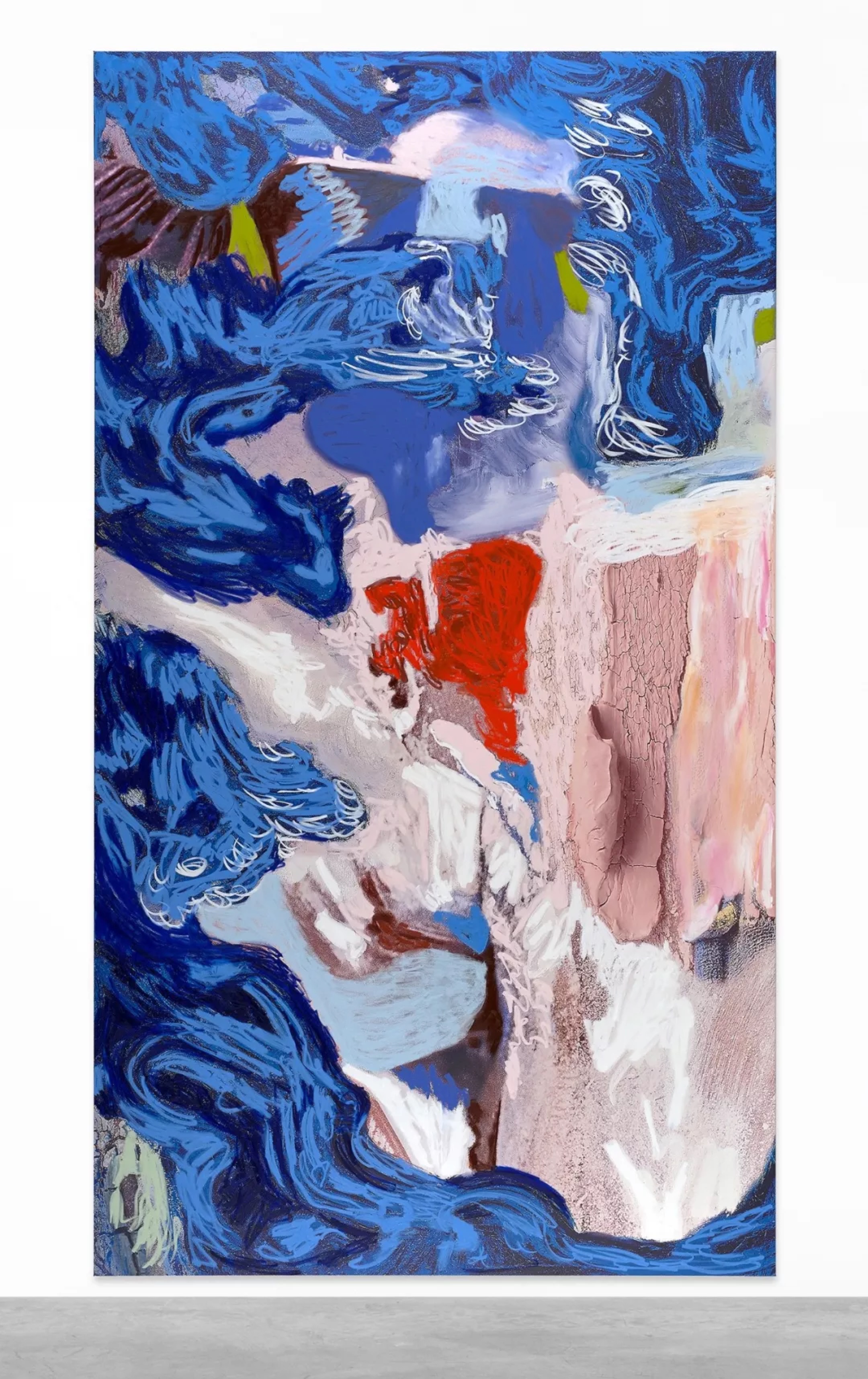 Donna Huanca
URRAS
Oil and acrylic on digital print on canvas
280×500 cm
2017

Beginning as a musician before creating paintings, Huanca is not only interested in the materiality, but also sound. The exhibition, however, will be completely silent, and to her, "Silence is also a sound. Silence is not actual silence." The artist chose the recurring word "echo" where she used when thinking or speaking about the works, indicating "certain approaches or elements are distributed from the same core then reverberate a resemblance or similarity to one another, verbalizing the dynamics of the works."
In the gallery, Huanca will set up a new landscape of a Plexiglas panel in a pile of wet clay along with a monumental painting and a silent video work. Live models covered with textiles and colorfully painted, will move slowly to activate and interact with the installation based on a combination of choreography and their own impulses. They will leave behind marks and traces of their actions. The whole space will be scarred and changed after the performance, evoking the peacefulness and the relationship of the human being to the nature.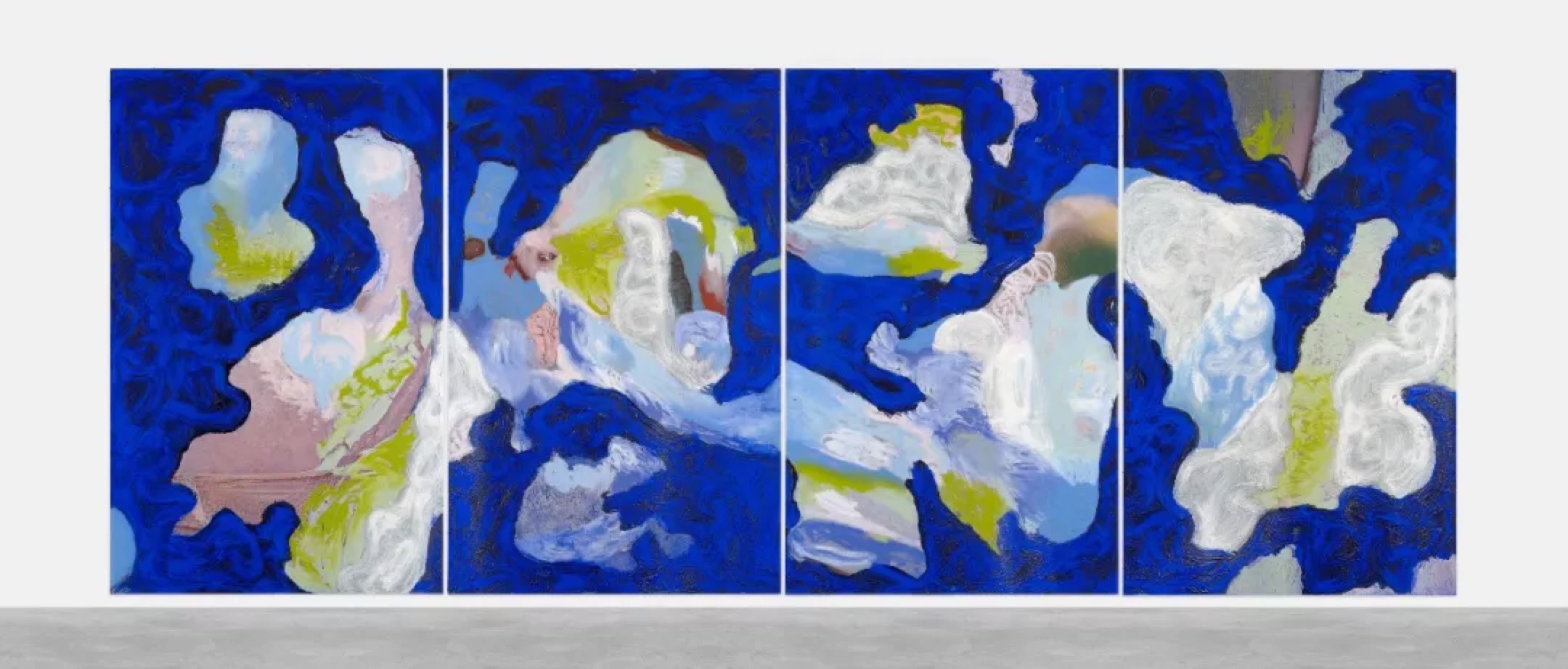 Donna Huanca
AZURITE DULCE
Oil, acrylic and pigment on digital print on canvas
300×760 cm
2017
Courtesy of the artist and Peres Projects, Berlin.

Huanca's creations reference the body, and the body in her works becomes a painting, changing, living entity. The whole terrain is like a vast universe where the stardust and light particles orchestrate the sound of nature. Echoes run through the veins in our bodies.
The exhibition will open to the public on March 24th with the performance started from 16:00-17:00, and will run through June 3rd, 2018.
About the artist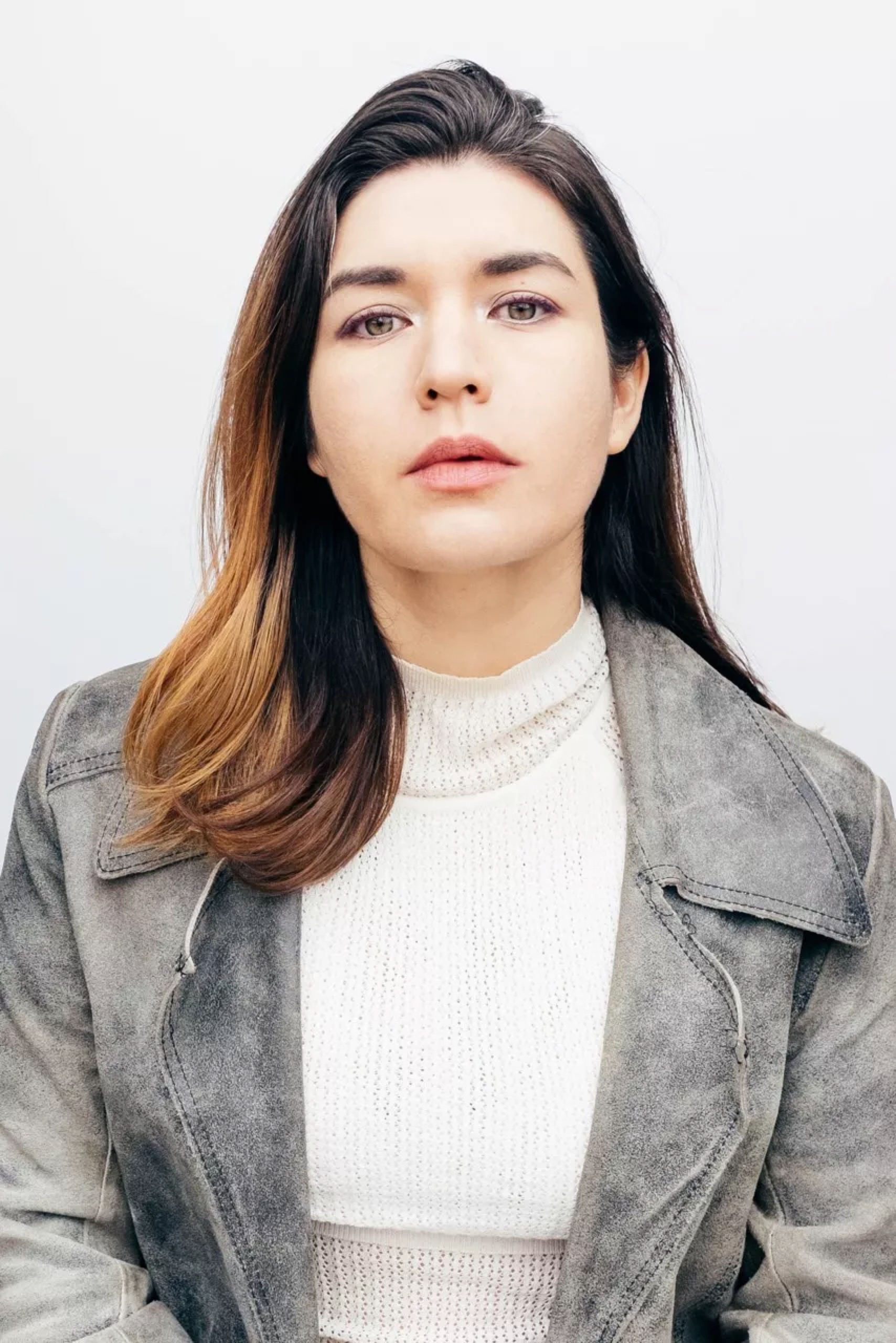 Donna Huanca received her Bachelor of Fine Arts Painting from University of Houston, Texas in 2004. She then pursued her study at Skowhegan School of Painting and Sculpture, Maine in 2006 as well as Städelschule, Frankfurt in 2010. Huanca now lives and works in Berlin. Significant solo exhibitions include: "Scar Cymbals", Zabludowicz Collection, London, 2016; "Poly Styrene's Braces", kim? Contemporary Art Centre, Riga, 2015; "Sade Room (formerly reclusive)", MoMA PS1, New York, 2014, and etc. Group shows include: "Jaguars and Electric Eels", Julia Stoschek Collection, Berlin, 2017; "Io sono qui!", Museo D'Arte Contemporanea Roma, Rome, 2017; "Ice Chrysocolla", Manifesta 11, Zurich, 2016; "Streams of Warm Impermancence", David Robers Art Foundation, London, 2016 and etc.