yuztalk | Making Space for Giacometti at the Yuz Museum
A Dialogue between Budi Tek and Adrien Gardère
Date & Time: Nov 15, 2015 15:00-16:00 Sunday
Venue: Conference Room, 3F, Glass Atrium, Yuz Museum (No. 35 Fenggu Road, Shanghai)
Speakers: Budi Tek, Founder of the Yuz Museum and the Yuz Foundation
Adrien Gardère, museographer and scenographer
Moderater: Ashok Adicéam, Director of the Yuz Foundation
Language: English, important information will be translated into Chinese
yuztalk is free to the public
As the Yuz Museum is organizing the Alberto Giacometti Retrospective, premiered in China and Asia in March 2016, we are launching a series of "yuztalk" to prepare the largest ever exhibition of the most important sculptor in 20th century.
Around Catherine Grenier, the Director of the Giacometti Foundation-Paris, partner of this exclusive exhibition, the artistic community, artists, art lovers and general public in China are invited to engage with Alberto Giacometti (1901-1966) within the contemporary art world. But with around 250 original works which embody the spirit of 1960s' Modernism, how will the exhibition be presented in the Yuz Museum dedicated to art of today, in very contemporary spaces created in an aviation hangar?
In this first "yuztalk" on Giacometti, Budi Tek, the Founder of the Yuz Museum and the Yuz Foundation, will converse with Adrien Gardère, who is creating a spectacular scenography to echo the curated exhibition. By defining the museum, its mission and its spaces, as well as presenting the rules which govern the exhibition design, both will share their experience, one as a museum founder and the other as a museographer.
About the Speakers:
Budi Tek
Budi Tek is a Chinese-Indonesian entrepreneur, philanthropist and collector who founded Yuz Foundation in 2007, dedicated to contemporary art from China and the rest of the world. It aims to popularize international contemporary art through its ideas, collections, museums, sponsorship and academic projects. In 2008, Yuz Foundation established the first private museum in Jakarta, Indonesia. In 2014, Yuz Museum was formally settled in West Bund in Xuhui District, Shanghai under the umbrella of Yuz Foundation.
Budi Tek was born in Jakarta, and grew up in Singapore to become a successful entrepreneur specializing in agriculture. In 2004, he became obsessed with the contemporary art and began to study art collection. Over a decade, as a top Asian collector, he built up Yuz Collection, which balances equally art from the East and the West. The Chinese contemporary section is one of the most significant internationally, particularly for the period from the early 1980s to the late 1990s. Yuz Collection of western art ranges from mega size installations to German post war paintings and young artists' NEW ART, which call for public engagement. For Budi Tek, art is a sensory experience that is more important than the object itself.
So he generously exhibits and often lends art works from his collection to other accredited art institutions in order to raise the profile of Yuz Collection and create understanding of contemporary Chinese art worldwide.
In March 2016, the first in Asia and largest ever Retrospective of Alberto Giacometti will be presented at the Yuz Museum Shanghai in partnership with the Fondation Giacometti in Paris. Meanwhile, the Budidesa Art Park in Bali will be completed in three years to exhibit permanent Yuz Collections. All of these demonstrate the diversity of Yuz Foundation and Yuz Collection as well as the future exhibitions of Yuz Museum in Shanghai.
Adrien Gardère
Born in France in 1972, Adrien Gardère trained as a cabinetmaker and a designer. His creations are produced and distributed by major furniture and lighting brands (Artemide – Ligne Roset – Cinna). Building on his success in design, Studio Adrien Gardère, founded in 2000, quickly established, in the field of museum and exhibition design, enduring relationships with major international institutions (Kennedy Center for the Performing Arts in Washington D.C., Musée du Louvre, etc.). Known for the museography of the Louvre-Lens Museum in Lens (France) and the renovation of the Museum of Islamic Art, Cairo (Egypt), Studio Adrien Gardère recently completed the Aga Khan Museum in Toronto (Canada). Its current projects include the Royal Academy of Arts in London with David Chipperfield Architects; the Roman Antiquities Museum in Narbonne (France) with Foster+Partners; the French-American Museum in Blérancourt (France); and the French Guiana Museum in Cayenne. Adrien Gardère is regularly invited to give conferences on design / scenography / museography (Courtauld Institute Londres / BYU Brimgam Young University Utah / Södertörn University Stockholm / ENS Cachan / Surabaya et Jakarta / NID Ahmedabad India, and etc.)
Yuz Talk|From <40+4>'s interview to <New Women> –The Filmic Journey of Yang Fudong
Time: September 26th, 14:00
Lecuturer: David Quadrio
Location: VIP Glass Room, 3rd Floor, YUZ Museum
Language: mandarin
Fee: Free
About the Talk:
As the curator, David Quadrio will talk about YANG Fudong's projects he curated in the last two years in particular New Women and the exhibition in Italy he did with YANG Fudong's early works. <40+4 Art Is Not Enough! Not Enough! > is the first interactive panoramic video installation in China. It includes the interviews of forty artists in Shanghai. The conversation extended from their own art creation to the concentration on understanding their behavior, role and status in this ever-changing society. For YANG Fudong himself, what kind of transitions happened from the creation of <40+4 Art Is Not Enough! Not Enough! > to <New Women>? Come on September 26th and take the filmic journey of YANG Fudong.
About the Lecturer:
Davide Quadrio is a China based producer and curator. He founded and directed for a decade the first not-for-profit independent creative lab in Shanghai, Bizart Art Center, as a platform to foster the local contemporary art scene. In 2007 Quadrio created Arthub Asia, a production and curatorial proxy active in Asia and worldwide. He is currently hosted by Shanghai Visual Art Institute and is working as curator for the Aurora Museum, Shanghai. Assisted by ongoing collaborations with Arthub the Museum plans to open a new contemporary art wing in 2016. He is part of the Curatorial Board of PAC, Pavilion of Contemporary Art of Milan, as well as he is responsible for the international curatorial program of Scene 44, Marseillea platform for production between visual art, movement and space. With Bizart and its team, and currently with Arthub Asia, Quadrio has organised hundreds ofexhibitions, educational activities and exchanges in China and abroad, developing relationships with local and foreign artists, independent organizations and institutions worldwide.
How to RSVP:
1. Dial 021-64261901 * 833;
2. Email to publicprograms@yuzmshanghai.org
3. Come to the informaiton desk at YUZ Museum to make a reservation.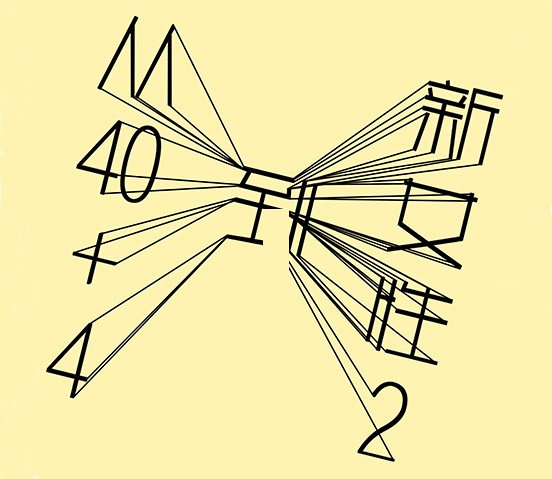 Guided Tour
Get more out of your visit by joining a docent on a guided tour. Engaging, half hour-long tours every Sunday at 2:00 pm. Tours depart from the Ticket Office. Inquire at the Information Desks for details.
Free audio guide is available through your smart phone courtesy of VART. Please scan the QR code on the exhibition label with your phone. Please contact a docent if you have any questions.
Tours are free with Museum admission, and do not require tickets or reservations.