Melike Kara: A Taste of Parsley

Yuz Museum, West Bund Shanghai
July 7th – Sep. 9th, 2018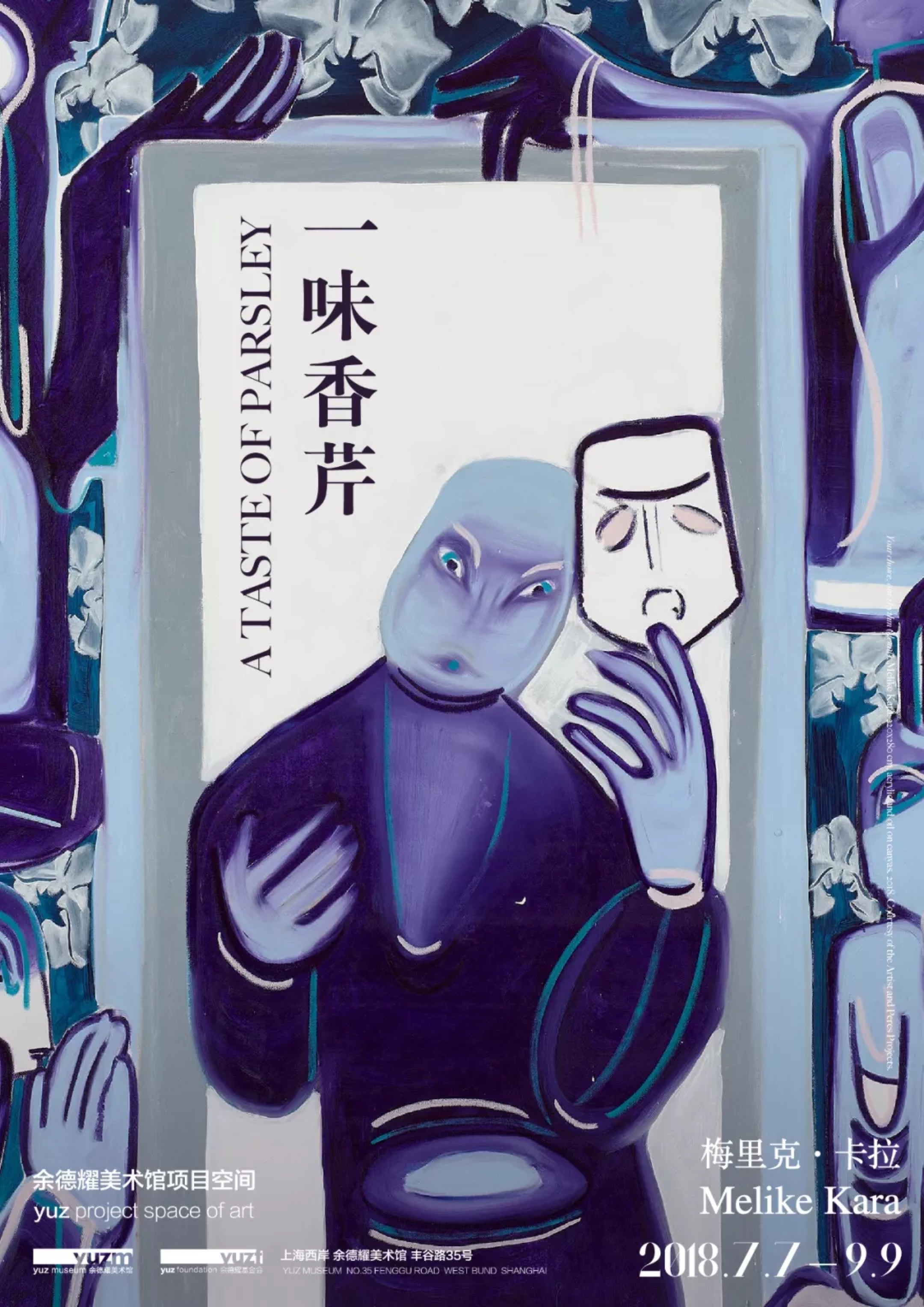 Yuz Museum is pleased to present Melike Kara's first solo exhibition in China, "A Taste of Parsley," from July 7th to September 9th, 2018 at Yuz Project Space of Art. Known for her enigmatic portraits, the Cologne-based artist will continue her study of identity with a new series of artworks including works on canvas, glass paintings, and sculptures.
Kara's overarching interests in 20th century German figurative traditions and social hierarchies dominate her artistic vision. Her artworks question the domestic and the foreign; belonging and exclusion. In her works, ambiguous and tightly entwined figures are depicted in a restricted color palette and rendered in confident strokes, enticing the attention of viewers with their compelling compositions.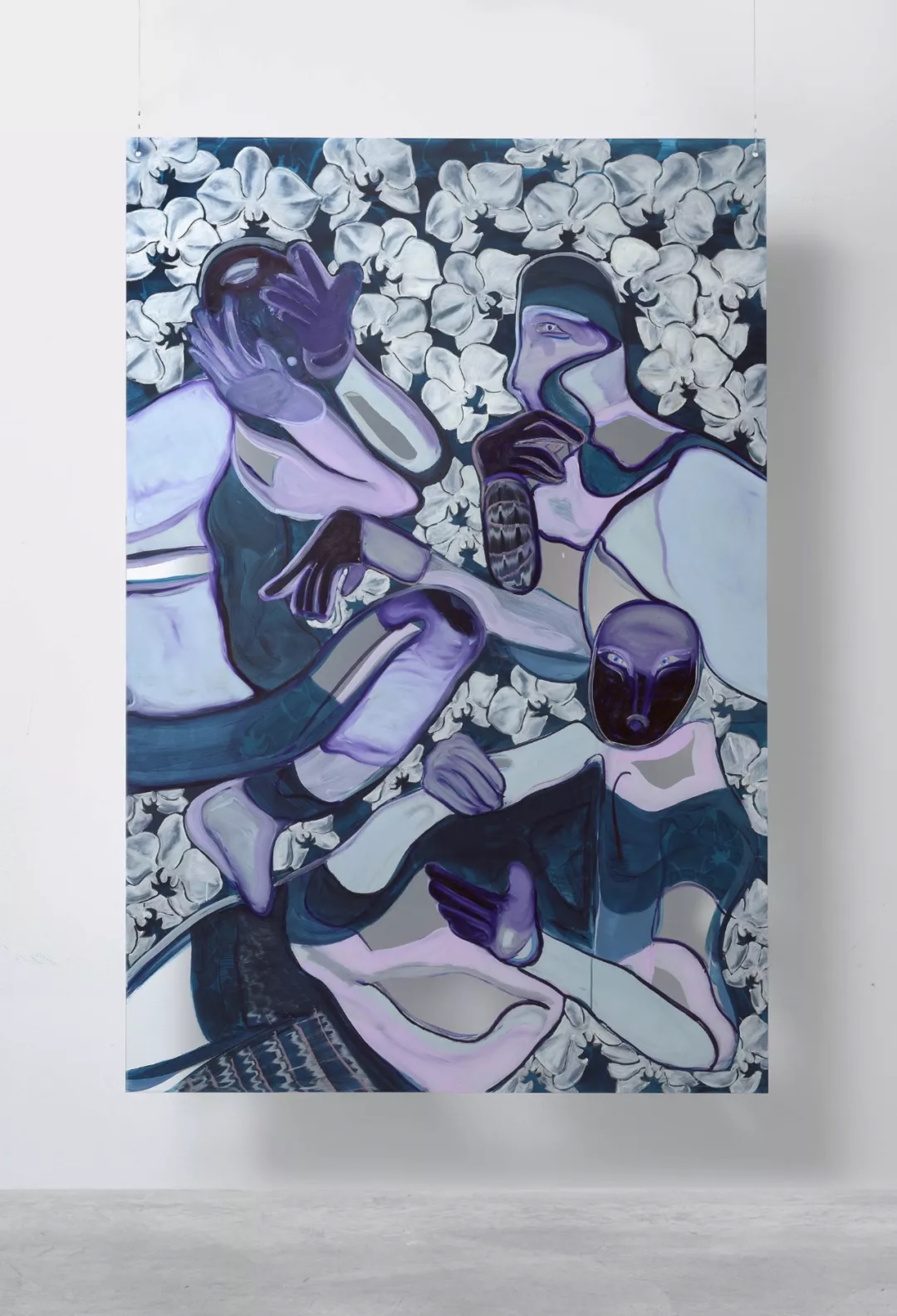 Melike Kara
Secret whisper
Acrylic and oil on glass
200 x 134 cm
2018
Courtesy of the artist and Peres Projects, Berlin.

An experimenter with a variety of mediums and techniques, for the exhibition at Yuz Museum, Kara will build an exotic temple-like refuge through the oriental-style tromp l'oeils painted on glass. The transparent material allows the audience to see the exhibition through different angles, shrouding and revealing the figures in the works. The orchids on the glass works fall on the paintings and the sculptures, whispering through the sounds of toasts and rumors, blurring the boundaries between the world of dreams and daily life.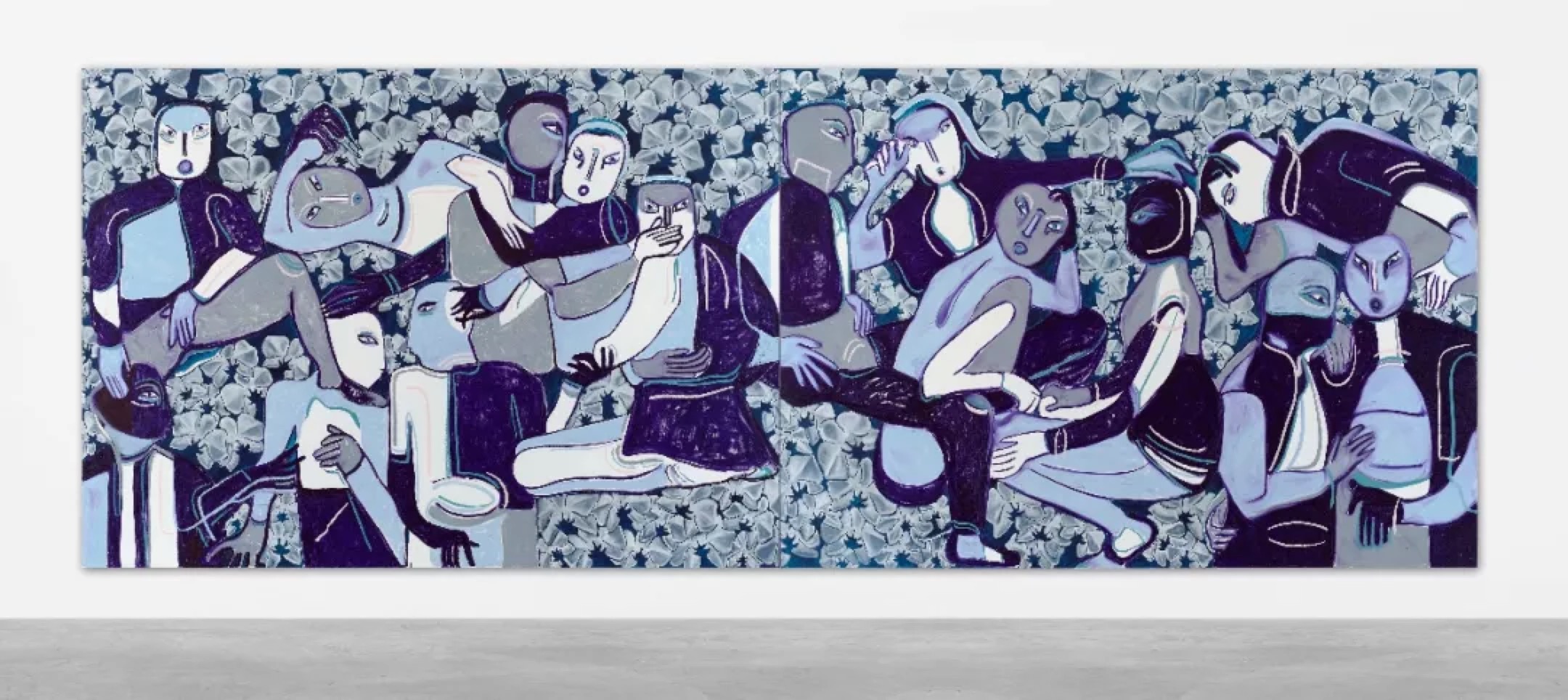 Melike Kara
The sniffles and love
Acrylic and oil on canvas
560 x 200 cm
2018
Courtesy of the artist and Peres Projects, Berlin.

Devoid of personal attire, the figures in Kara's works seem interchangeable. They struggle in a fight for their own visibility within the collective body. From within the works in this exhibition, questions of composition and identity emerge: When do single figures stand by themselves? When do they become tiny stones in the mosaic of the masses? And who stands out amongst hundreds of grey faces?
The exhibiiton will open to the public on July 7th at 4 p.m. For more information about the opening talk, please refer to our social media and official website.
About the artist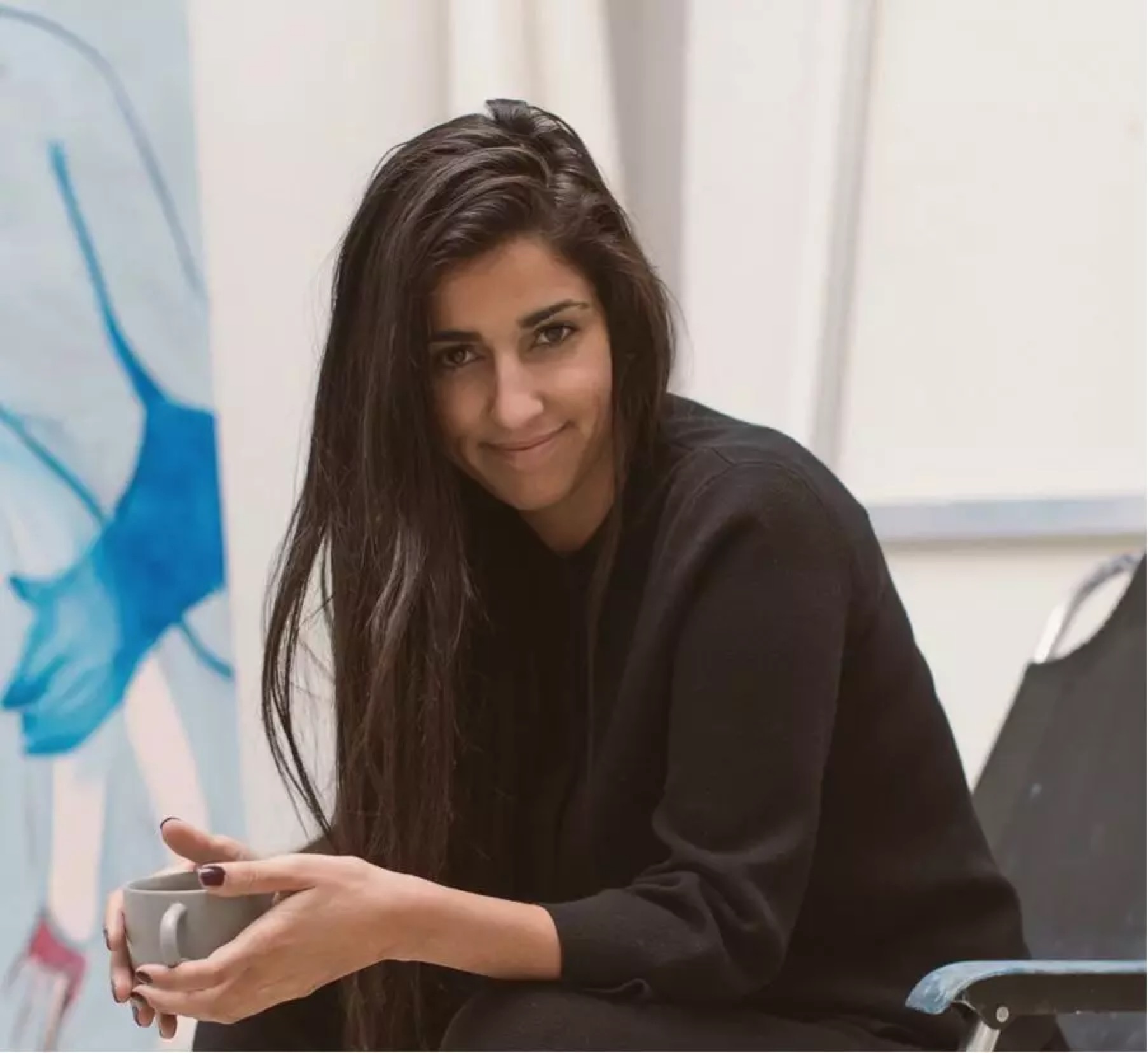 Melike Kara, the artist
Courtesy of the Artist and Peres Projects, Berlin. Photo by Diana Pfammatter.
Born in Bensberg, 1985, Melike Kara pursued her study at Dusseldorf Art Academy from 2007-2014. Kara now lives and works in Cologne and has exhibited widely in museums and art institutions internationally. Her solo exhibitions include: "Real Sorbet", Ortloff, Leipzig, 2014; "Flying Dinner", Open Forum, Berlin, 2015; "Lunch", Salon Kennedy, Frankfurt Am Main, 2015, etc. Group shows include: "SURREAL", König Gallery, Berlin, 2016; "FACE TO FACE: Works from Ernesto Esposito Collection", Palazzo Fruscione, Salerno, 2016; "MIDTOWN", Salon 94 and Maccarone Gallery, New York, 2017; "(X) A Fantasy", David Roberts Art Foundation, London, 2017 and etc.