Su-Mei Tse: Nested

Yuz Museum, West Bund Shanghai
December 18th, 2018 – March 24th, 2019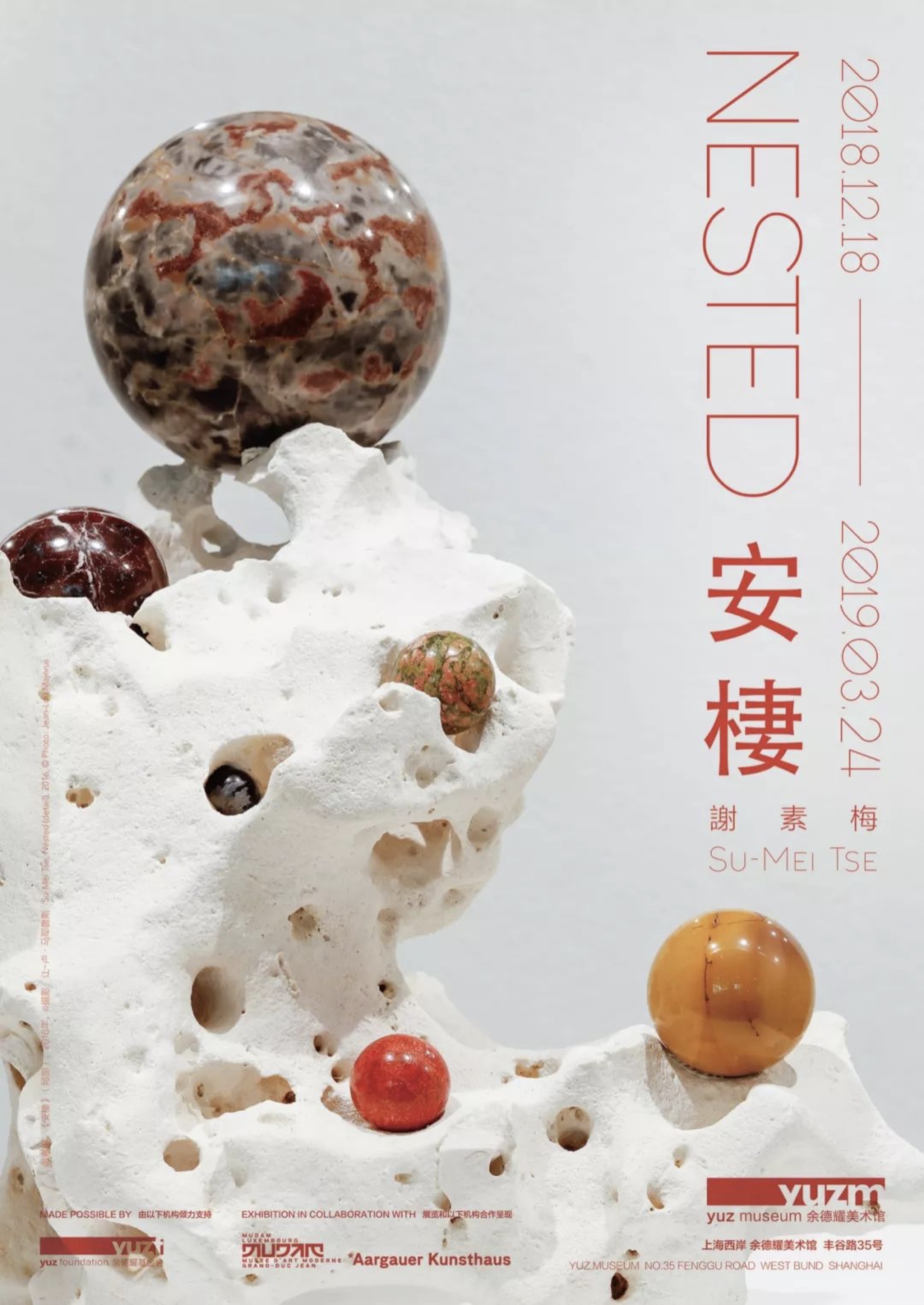 Yuz Museum Shanghai is pleased to present "Nested" by Su-Mei Tse, the artist's first solo exhibition in China, from December 18th, 2018 to March 24th, 2019.
Marked by her cosmopolitan origins, between Europe and Asia, and by an attention to the sonorous dimension of the world, the practice of Su-Mei Tse involves issues such as time, memory, musicality, and language. Taking various forms – sculptures, videos, photographs, installations – her artworks always operate between different fields: between sound and image, nature and culture, mental space and sensory experience for example.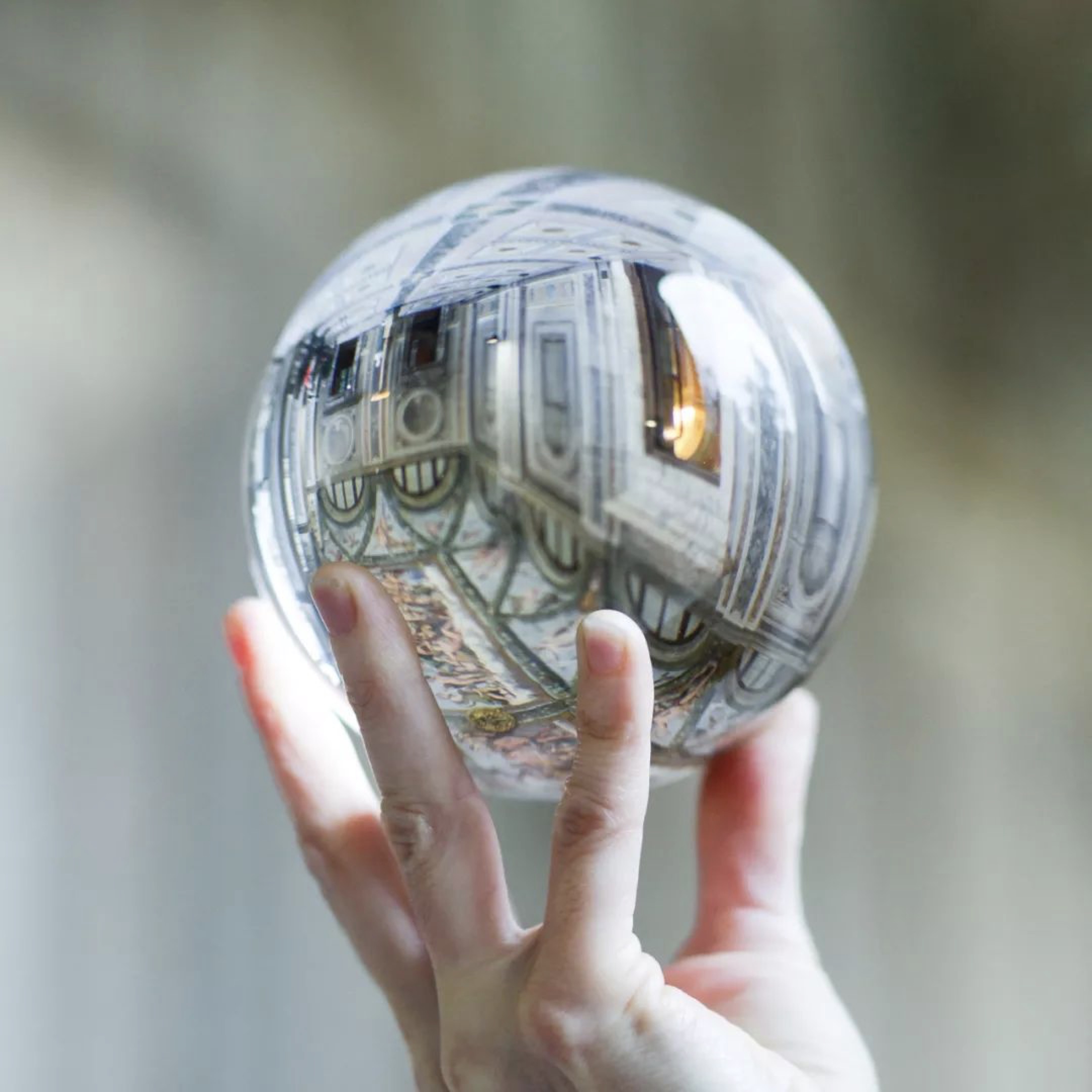 Su-Mei Tse
Gewisse Rahmenbedingungen 3 (A Certain Frame Work 3 – Villa Farnesina),2015-2017
Video
3'51″, loop
© Su-Mei Tse
Courtesy of AD Gallery, Athens, Galerie Tschudi, Zuoz and Edouard Malingue Gallery

The question of the appearance of meaning, or its evanescence, is at the heart of the work of Tse. The simplicity of the forms the artist produces contrasts with their evocative power, with the plurality of the readings that emanate from them. Her works often seem to crystallise, in the guise of an "image", an impression, an emotion or a remembrance – those intense and fleeting experiences, which, as in the title of one of her artworks, constitute the "dizziness of life". In the same way, they also explore the ability of images, objects and sounds to trigger the imagination of the viewer.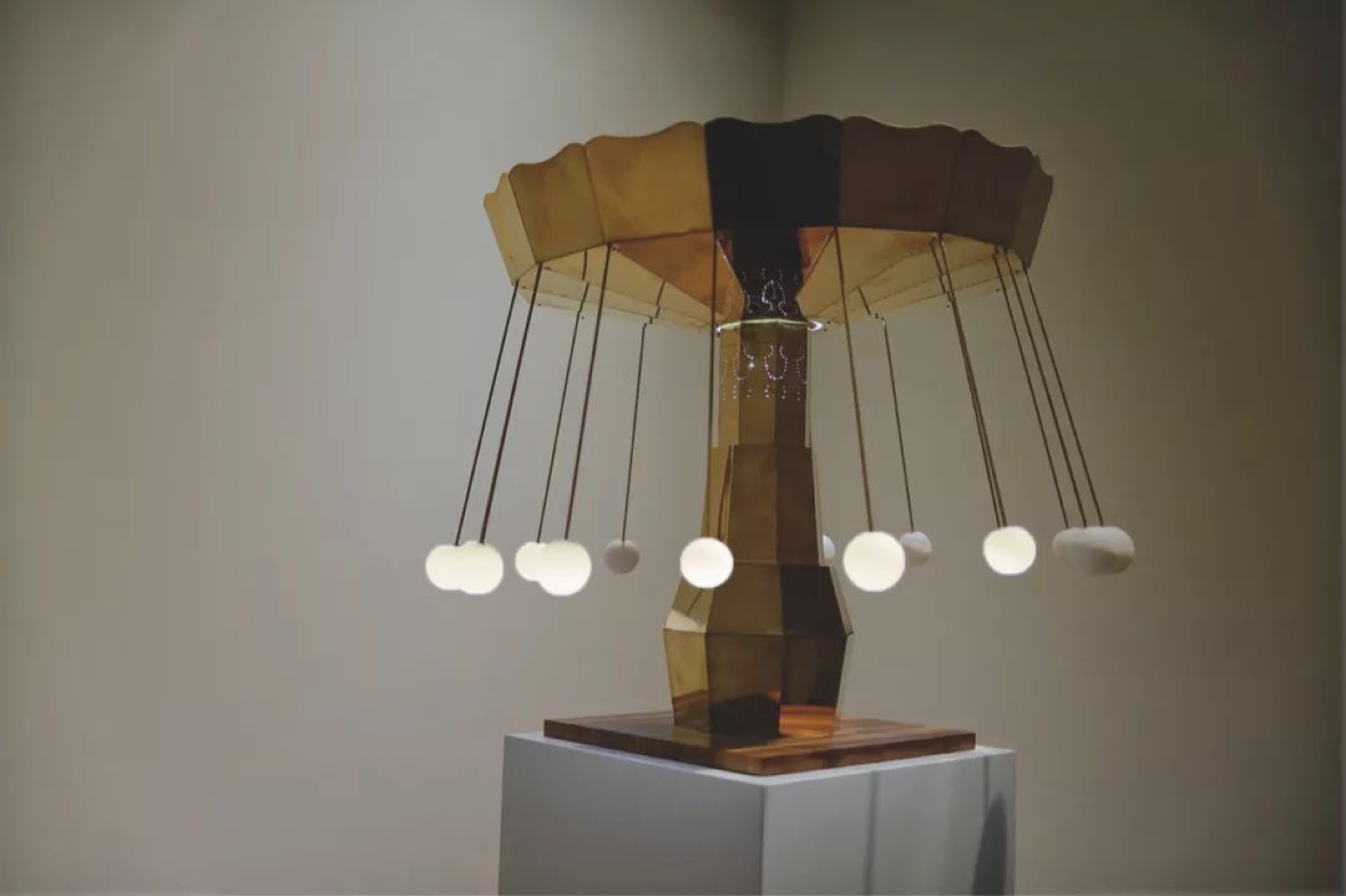 Su-Mei Tse
Vertigen de la Vida (Dizziness of Life), 2011
In collaboration with Jean-Lou Majerus
Moving sculpture with sound, brass, glass, step motors, synchronized sound system, pedestal
Sculpture: 95 x 75 x 75 cm
Pedestal: 121 x 50 x 50 cm
Music in collaboration with Giancarlo Vulcano
Collection Mudam Luxembourg – Musée d'Art Moderne Grand-Duc Jean
Acquisition 2018
© Photo: Rémi Villaggi / Mudam Luxembourg

This exhibition is the result of several years of research in different geographical contexts, starting with Italy and Asia. It brings together a large body of recent and new works, including a major installation produced locally in Shanghai, Stone Collection II. New directions are apparent in her work, such as contemplation, our relation to the vegetable and the mineral, the multiplicity of modes of existence, and the possibility of a sensitive relationship with the past.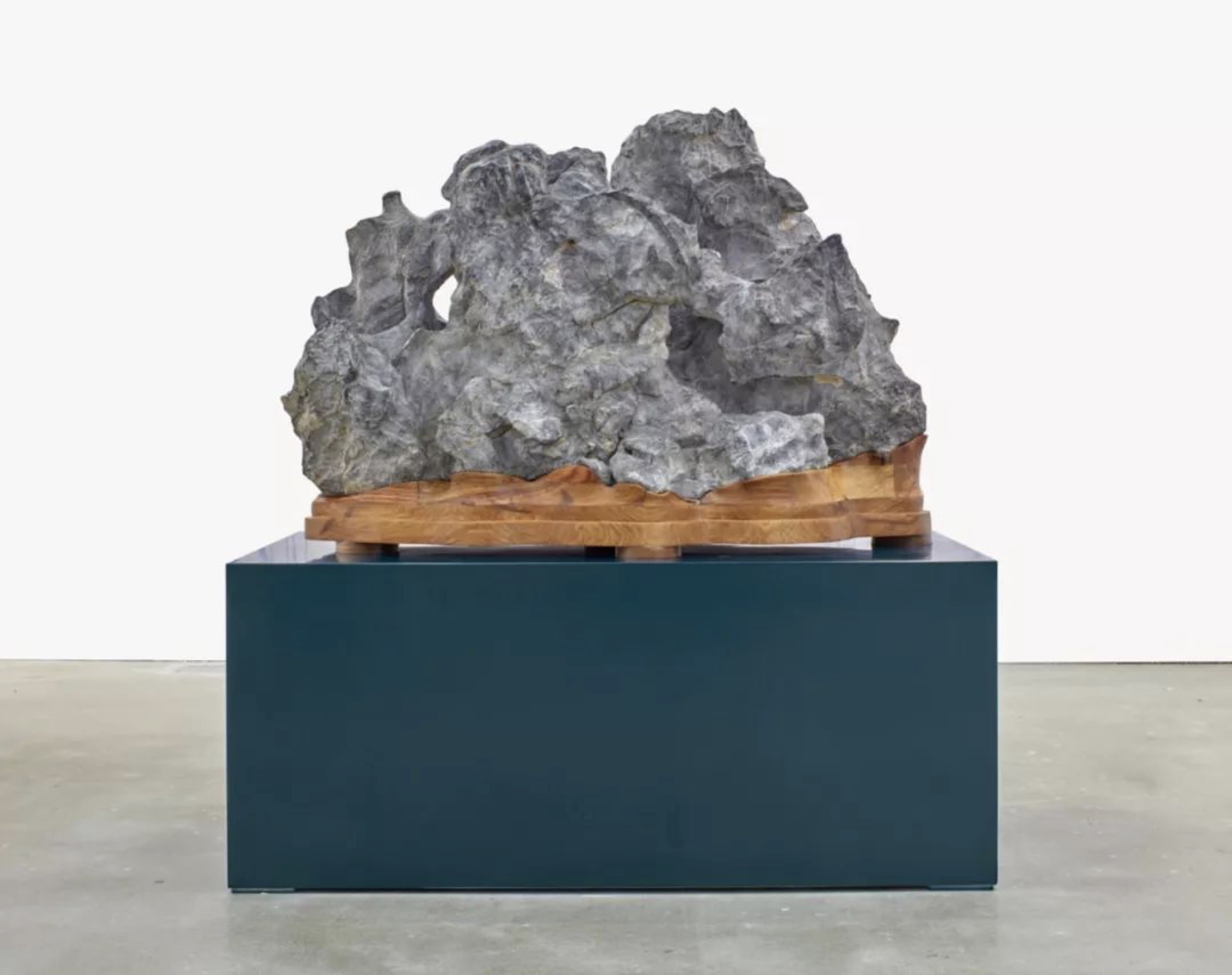 Su-Mei Tse
Stone Collection II, 2018
Found stones on pedestals, wood, sand
Various dimensions
Production Yuz Museum Shanghai
Courtesy of the artist and Edouard Malingue Gallery

The exhibition was conceived to be like a notebook: a form that brings together impressions that have occurred in everyday life – be they visual, sound, or memory related – and blends them in a subjective and intuitive way, allowing a whole network of echoes and correspondences to be deployed. At Yuz Museum, they gradually unfold along the galleries, creating a poetic and intimacy space for everyone to be "nested" for a moment of silence and simplicity in the metropolitan city.

Curators

Christophe Gallois, Mudam Luxembourg
Wen Shi, Yuz Museum Shanghai
About the artist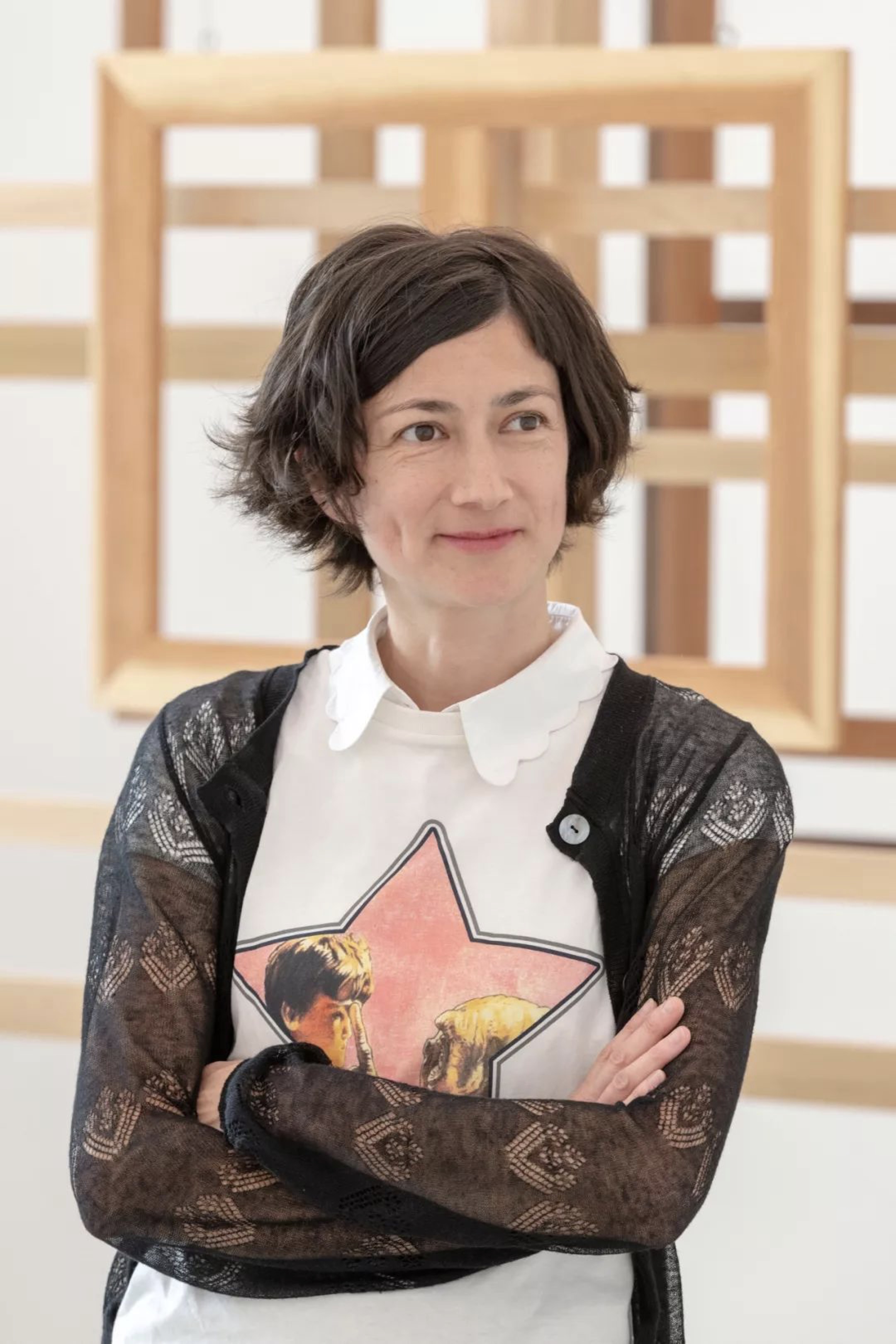 Su-Mei Tse in her exhibition Nested at the Aargauer Kunsthaus
© Photo: René Roetheli, Baden
Su-Mei Tse was born in 1973 in Luxembourg. She lives and works in Luxembourg and Berlin. Tse is an internationally-celebrated artist who rose to prominence in 2003 when she represented Luxembourg at the Venice Biennale and was awarded the prestigious Leono d'Oro award for her tripartite installation 'Air Conditioned'. Her work has since been exhibited nationally and internationally including solo shows at Aargauer Kunsthaus, Aarau (2018); Mudam Luxembourg, Luxembourg (2017); Joan Miró Foundation, Barcelona (2011); Isabella Stewart Gardner Museum, Boston (2009); Art Tower Mito, Japan (2009); Seattle Art Museum, Seattle (2008); PS1, New York (2006); Casino, Forum d'Art Contemporain, Luxembourg (2006); Renaissance Society, Chicago (2005); Moderna Museet, Sweden (2004). Group exhibitions include Kunstmuseum Bonn, Germany (2009); National Gallery of Art, Poland (2009); Singapore Biennale (2008); Kunsthaus Zurich (2006); De Appel, Amsterdam (2005); Sao Paulo Biennale (2004). Tse has had recidencies in the Villa Medici, Academy of France in Rome, Italy from 2014 to 2015, in MIT List Visual Arts Center and MIT Media Lab, Cambridge, USA in 2008, and etc. She has additionally been the recipient of multiple prizes, including the Prize for Contemporary Art by the Foundation Prince Pierre of Monaco (2009) and the Edward Steichen Award, Luxembourg (2005).
The exhibition is organized by Mudam Luxembourg – Musée d'Art Moderne Grand-Duc Jean and the Aargauer Kunsthaus in collaboration with the Yuz Museum Shanghai and the Taipei Fine Arts Museum.
The exhibition in Shanghai is made possible by Yuz Foundation.
The international tour of the exhibition received generous funding from the National Cultural Fund, Luxembourg, and is also made possible through significant support from Cargolux Airlines International and government support from the Consulate General of the Grand Duchy of Luxembourg in Shanghai.