Tschabalala Self: Bodega Run

Yuz Museum, West Bund Shanghai
September 22, 2018 –December 9, 2018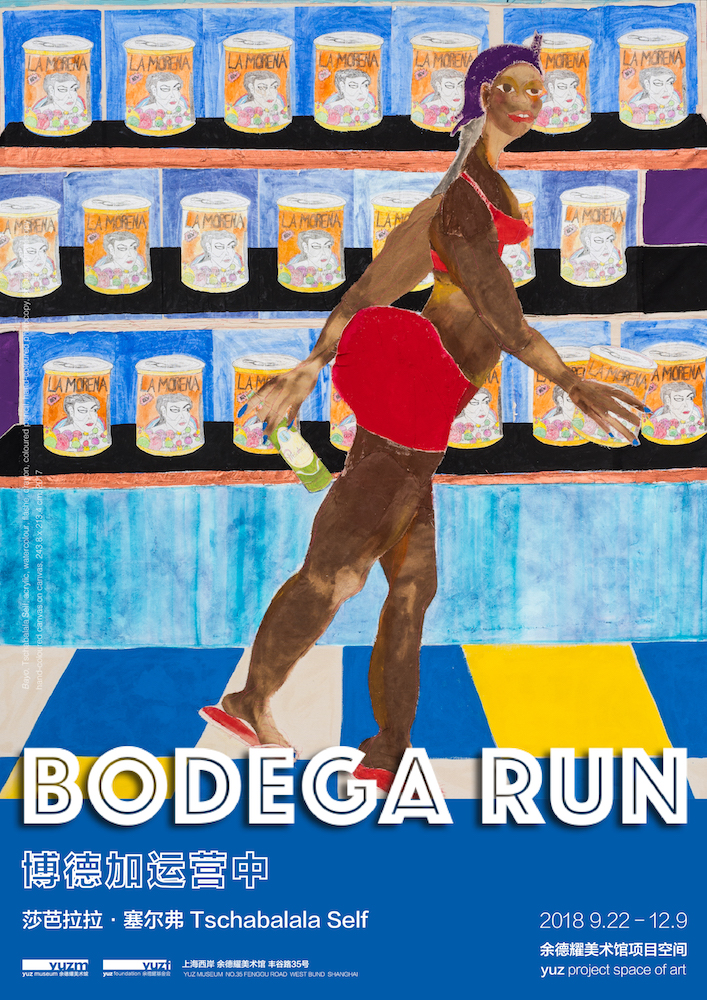 Yuz Museum is pleased to present Tschabalala Self's first solo exhibition in China, "Bodega Run", from September 22nd to December 9th, 2018 at Yuz Project Space of Art. Comprised of a new series of paintings, sculptures, photos and video, the exhibition will present Self's continuous study on the bodega, inviting audiences to gain a better understanding of Black-American metropolitan life.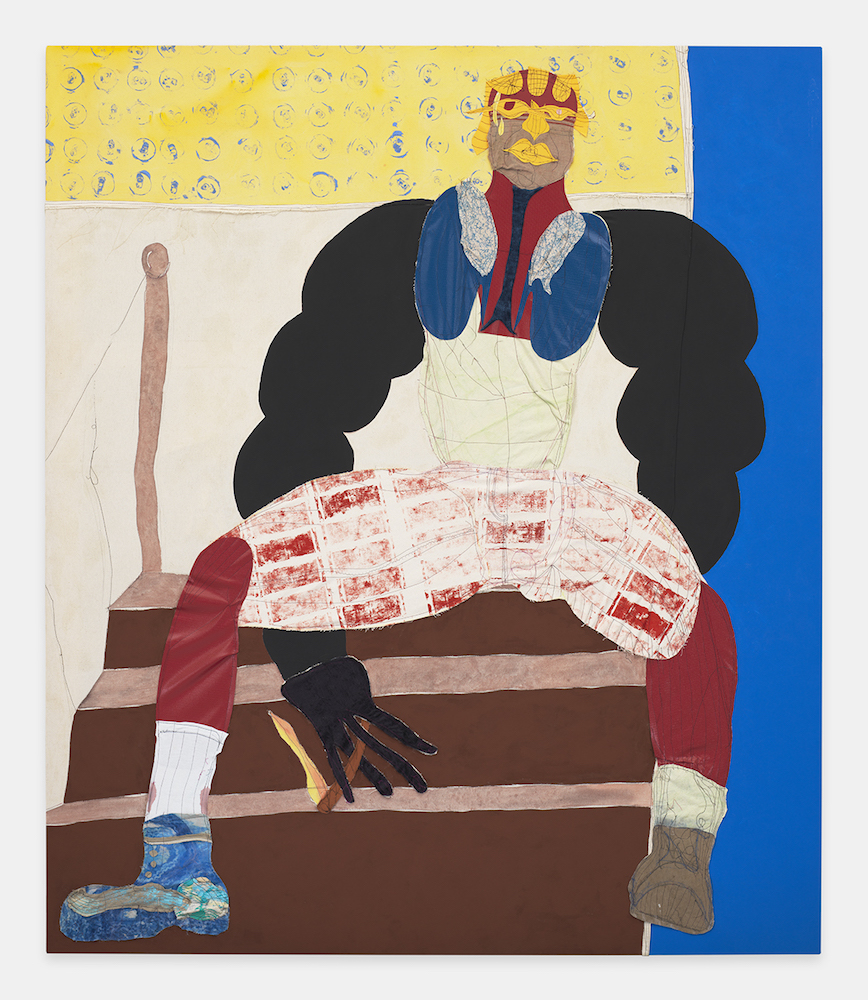 Tschabalala Self
Blunt
Fabric, packing material, painted and dyed canvas, oil, acrylic, flashe, colored pencil on canvas 
213.4 x 182.9 cm
2018
Courtesy of the artist and Pilar Corrias, London

Bodega, a Spanish term, here refers to the family-run corner stores in New York where you can buy food, alcohol, lottery tickets and exchange food stamps. These institutions emerged with the arrival and settlement of Puerto Ricans and Dominicans to New York City, bodegas have become a social space where different communities of color converge. The stores are often found in areas where there are few supermarkets and are the only place where some urban communities can buy food. The food products are mostly processed or canned drawing a clear dichotomy on the disparity of wealth between the rich that can afford healthy eating and the poor who are left to exchange food stamps for unhealthy food products.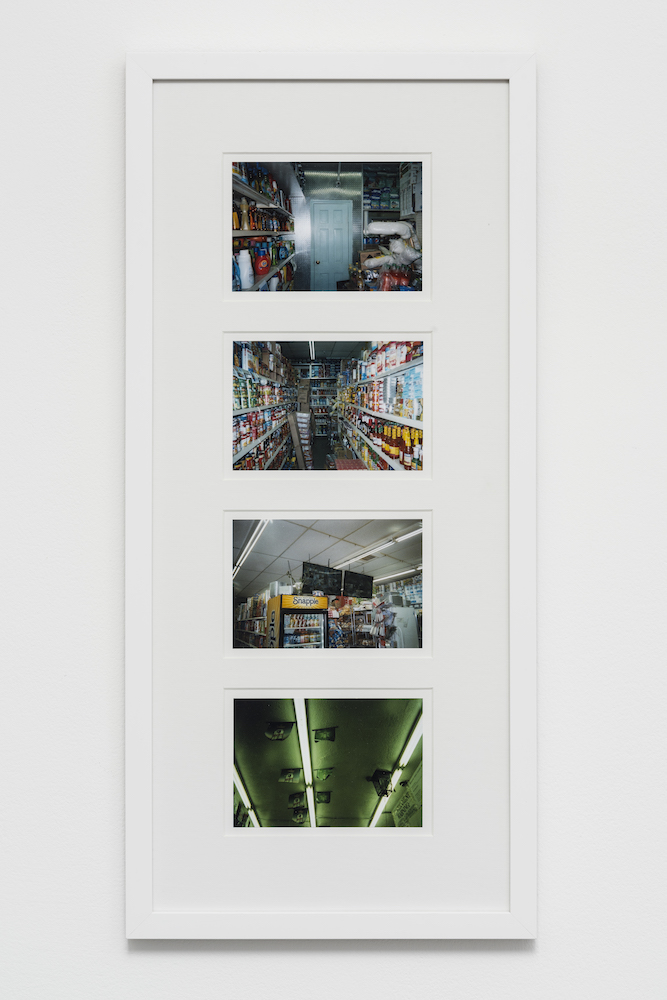 Tschabalala Self
POV
Framed and mounted color photographs
69 x 32 x 2 cm
2017
Courtesy of the artist and Pilar Corrias, London

To Self, who was born and raised in Hamilton Heights in Harlem, bodegas at their best function as microcosms of cross-cultural exchange within the contemporary metropolitan African-diaspora; however, at their worst bodegas mirror the disparities projected upon communities of color by the society at large. The project is the first time that the artist has explored the possibilities and limitations of a real-life environment, focusing on the racism, segregation and wealth disparity in the US.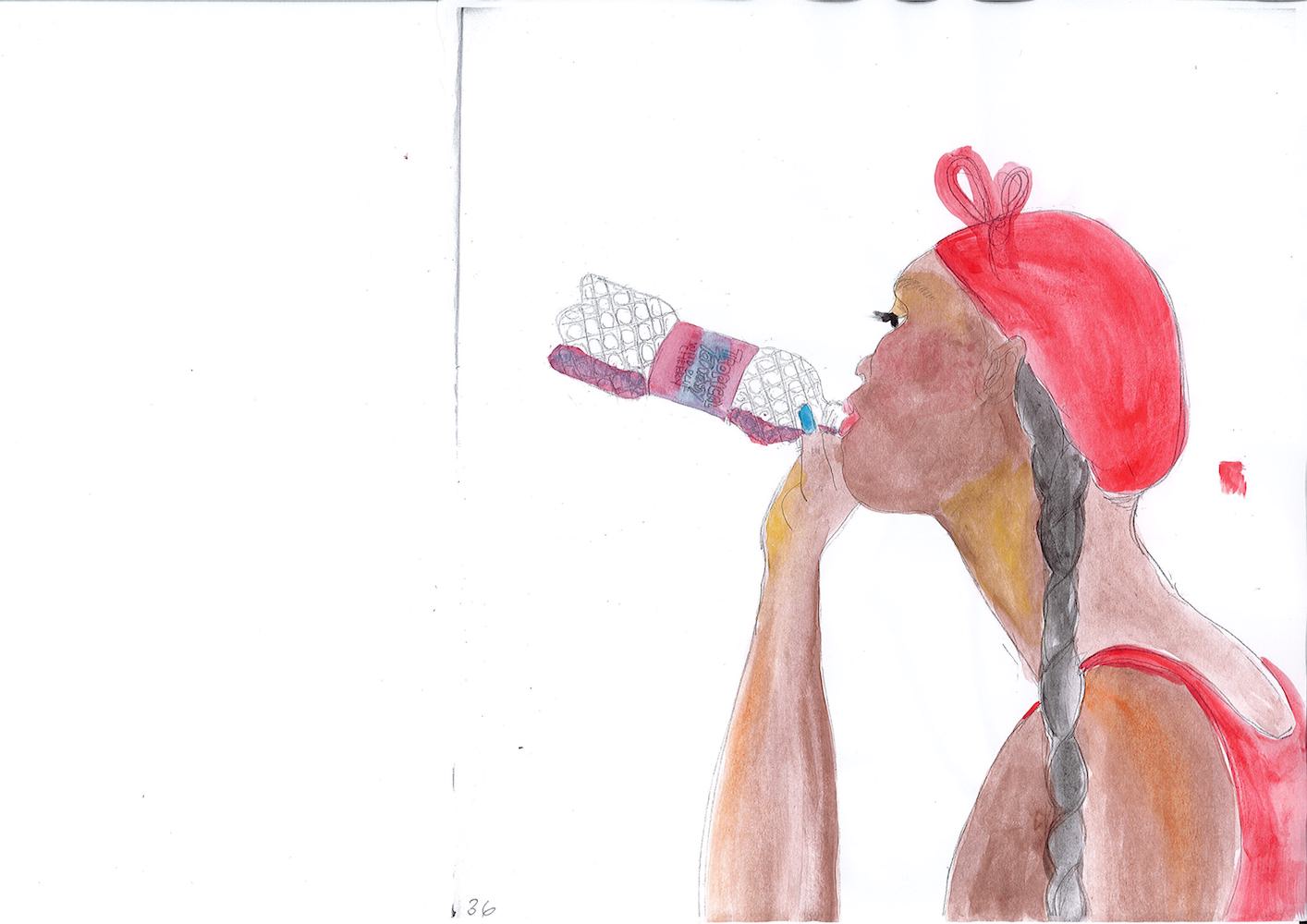 Tschabalala Self
Wild Cherry Berry
Dimensions variable
2017
Courtesy of the artist and Pilar Corrias, London

In this exhibition, the audience will not only find Self's well-known depictions of black female bodies painted and sewn with various pieces of fabric on canvas, but also the familiar figures in from Self's memories of the bodega, such as the dramatization of the black cat, raised to eat mice; and the shopkeeper persona who is represented by a mirrored silhouette. Oversized crate sculptures in the gallery welcomes the audience to sit on and feel the atmosphere of the store.
"A lighthouse in an ocean of gentrification, a relic from times past. " As Self suggested, "The bodega is and was a space created for people of color by people of color, to serve the needs of communities of color. A hood menagerie, the bodega is emblematic of black metropolitan life. "
About the artist
Tschabalala Self (B.1990 Harlem, USA) lives and works in New York and New Haven. Self has exhibited widely in museums and art institutions internationally. Her solo exhibitions include: "Tschabalala Self," Tramway, Glasgow, 2017; "Tschabalala Self," Parasol Unit Foundation for Contemporary Art, London, 2017; "The Function," T293, Naples, 2016; "Tropicana," The Cabin, Los Angesles, 2015 and etc. Group shows include: "Trigger: Gender as a Tool and a Weapon," New Museum, New York, 2017; "Face to Face, Los Angeles Collects Portraiture," The California African American Museum, Los Angeles, 2017; "Desire," Moore Building, Miami, 2016; "A Constellation," Studio Museum Harlem, Harlem, 2015 and etc.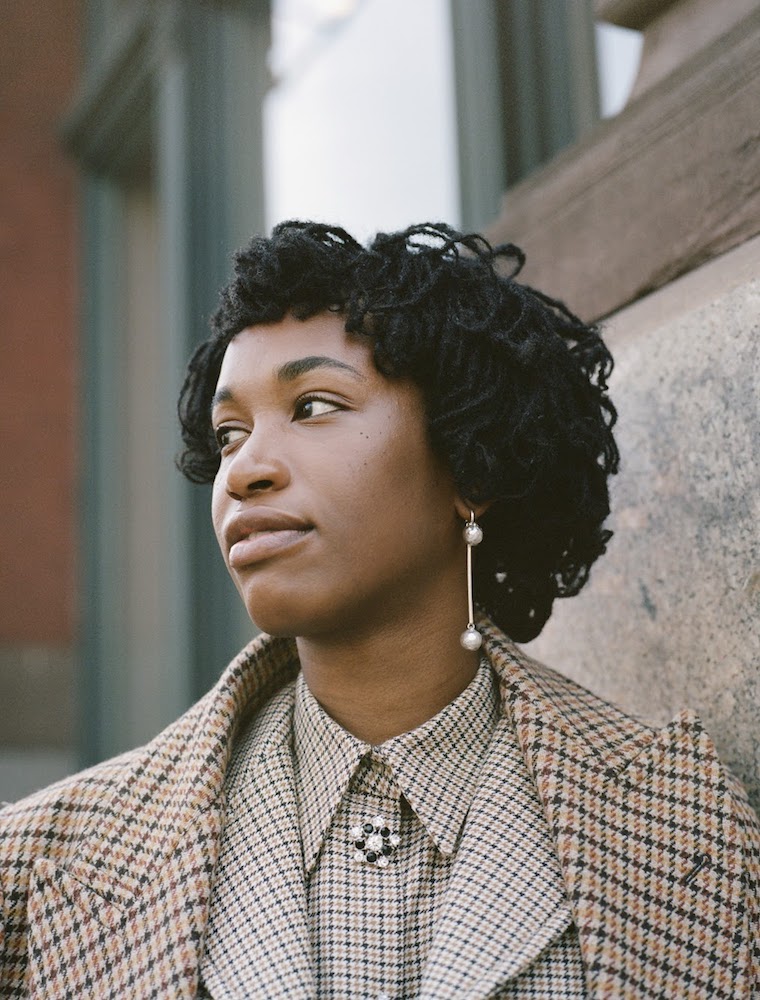 Tshcabalala Self, the artist. Photo by Katie McCurdy. Courtesy of the Artist and Pilar Corrias, London.
About Yuz Project Space of Art
Yuz Project Space of Art is a new independent program of Yuz Museum's exhibitions, which opened to the public in September 2015. Yuz Project Space of Art invites artists to make site-specific works or projects, engaging boldly with the museum, its surroundings and its audience. Combining "a project + an exhibition", the artist interacts actively with the space and aims to present the moment when contemporary art is happening.
Yuz Project Space of Art is the place where innovation, invention, and a new movement happen in the pathway of an artist. It aims to provide another platform for Chinese and international artists to exhibit their artworks as well as more opportunities to communicate with each other. Yuz Project Space of Art invites the artist to get inspired with new ideas by engaging the artist with the museum space and try to make some break-through artworks that are different from its own line.
Editor's Notes:
Tschabalala Self: Bodega Run
Yuz Museum Shanghai
Media Preview: September 22, 2018 14:00-14:30
Opening Artist Talk: September 22, 2018 14:30-15:30
Duration: September 22, 2018 – December 9, 2018
Free Adimission
Please find the press kit: https://pan.baidu.com/s/1IbClt3amQt7jWBzrkJL5zg>